Every Premier League team has a specific opponent that they absolutely dread playing against. Some forwards just seem to raise their game when facing a particular team, allowing them to regularly torment that side by banging in plenty of goals. We have identified each club's chief antagonist from the past decade:
Arsenal – Sergio Aguero
The Man City forward has banged in an astonishing 15 goals against the Gunners over the past 10 years. No Premier League club has conceded more goals to a single opposition player in that time. Aguero's finest game against Arsenal came in February 2019, when he scored a clinical hat-trick to lead his side to a 3-1 victory. It helped them close the gap on title rivals Liverpool, and they went on to win the Premier League by a single point.
Aston Villa – Frank Lampard
Aston Villa fans breathed a sigh of relief when Lampard finally hung up his boots. The Chelsea midfielder fired in nine goals against Villa over the years, piling a great deal of misery on their fans. He probably would have helped himself to more goals against Aston Villa had they not spent part of his career playing in the Championship. Lampard may be retired, but he still finds ways to torment Villa, as he is now Chelsea manager and his Blues side inflicted a damaging defeat on the Midlands club earlier this season.
Bournemouth – Raheem Sterling
England winger Sterling has scored 11 goals against Bournemouth during his career. That is a pretty remarkable statistic when you consider that the Cherries only achieved promotion to the Premier League in 2015. He has only played nine times against them, and scored 11 goals during that period, so Bournemouth fans must absolutely dread a trip to The Etihad.
Brighton – Chris Martin
The Seagulls were promoted to the top-flight in 2017 and they have boasted a strong defensive record since then. You have to delve into their time in the lower leagues to find their antagonist-in-chief: Chris Martin. Not the Coldplay singer, the journeyman striker that has played for Norwich, Luton, Crystal Palace, Swindon, Derby, Fulham, Reading and Hull during his career. Martin has scored seven times against Brighton.
Burnley – Sergio Aguero
The Argentinean striker has run rings around James Tarkowski and co during Burnley's four-and-a-half years in the Premier League. He has scored nine times against the Clarets in that time, including a crucial winner in a 1-0 triumph at Turf Moor at the tail end of the 2018/19 season.
Chelsea – Sergio Aguero
Aguero has also scored 15 goals against Chelsea during his career, so Blues fans will be sick of the sight of it. They share the record with Arsenal for the most goals conceded against a single Premier League player, proving that Aguero is the man for the big games. He has scored two hat-tricks against Chelsea during his career: one in a 3-0 victory at Stamford Bridge in 2016 and another in a 6-0 triumph at The Etihad last year.
Crystal Palace – Jermain Defoe and Sadio Mané
Liverpool forward Mané loves playing against the Eagles. He scored three times against them during his Southampton days, and he has added another five while playing for the Reds. Defoe also scored eight times against Crystal Palace during a lengthy Premier League career that saw him represent West Ham, Tottenham, Portsmouth, Sunderland and Bournemouth.
Everton – Harry Kane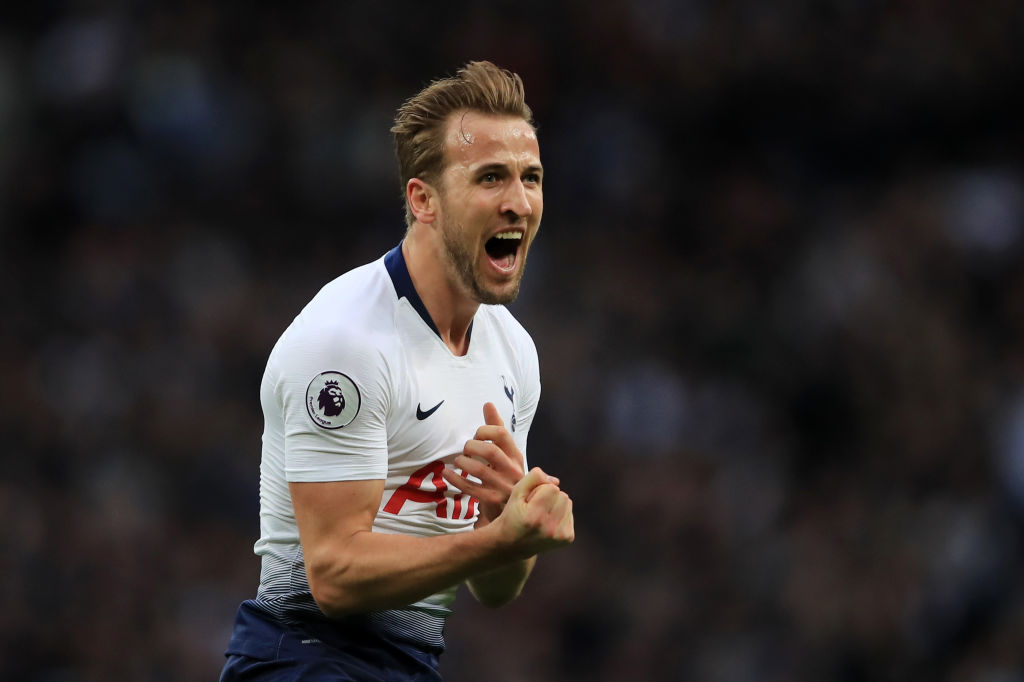 England captain Kane has scored nine goals in nine games against Everton, making him their bête noir. He only managed one goal in his first five matches against the Toffees, but he has since scored eight times in their last four meetings. Kane grabbed a brace in each of those games, helping his team to victory on each occasion.
Leicester – Harry Kane
Kane has bagged an impressive 14 goals in nine appearances against Leicester. One of them came while on loan at Millwall in the Championship. Kane scored in a 2-1 victory in his first Spurs game against the Foxes, and fired in a superb hat-trick as Tottenham beat Leicester 4-3 in his next meeting with the Midlands club. His best performance against them came in 2017, when Kane scored four times in a 6-1 triumph.
Liverpool – Sergio Aguero
It's that man again. Aguero has scored seven times against Liverpool over the years, including a vital goal in a 2-1 victory last season. That helped Man City finish a point clear of the Reds in the title race. The exciting fixed odds show that these two clubs are the main title contenders in English football these days, so Liverpool fans will be happy to see Aguero retire soon.
Man Utd – Sergio Aguero
Aguero is third in the all-time Premier League scoring charts after Alan Shearer and Thierry Henry. They both retired several years ago, so it stands to reason that Aguero is the main tormentor for several top-flight clubs over the past decade. He has bagged nine goals against the Red Devils over the years, helping the noisy neighbours regularly leave Man Utd in the shade.
Newcastle – Sergio Aguero
Aguero has also scored 11 times against the Magpies during his time in English football. The highlight came in 2015, when he scored five times in the space of just 20 minutes to hand his side a 6-1 victory over Newcastle. Magpies fans will also be glad to see the back of him when the Argentinean forward finally hangs up his boots.
Norwich – Luis Suarez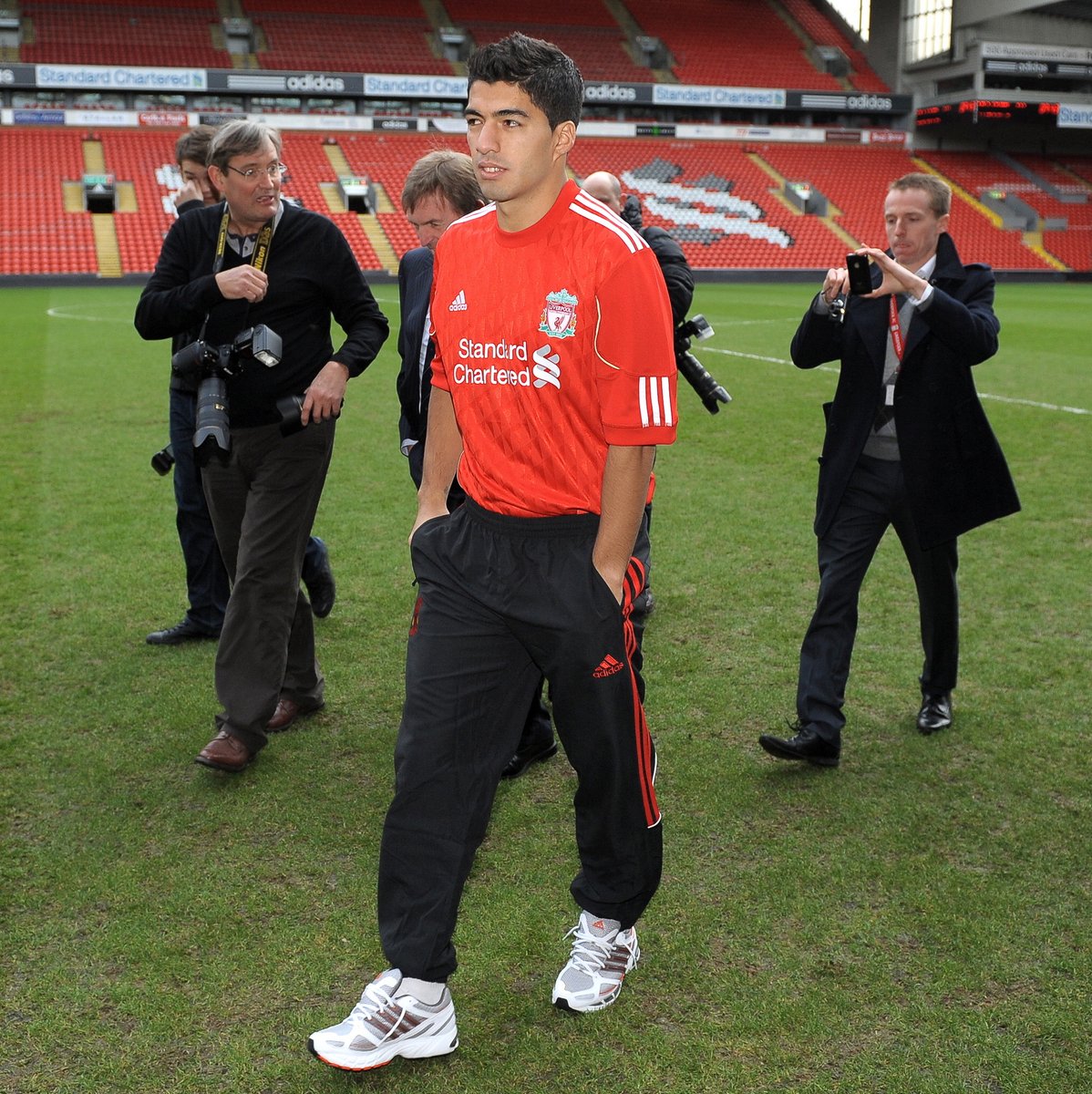 Suarez absolutely terrorised Norwich during his stay in English football. He actually drew a blank in his first match against the Canaries, but grabbed a hat-trick at Carrow Road later that season. His second trip to Norwich resulted in another hat-trick, as he led his side to a 5-1 win. He was on target in a 5-0 victory at Anfield later that season, then scored four times as Liverpool beat them 5-1. Suarez's final game against Norwich saw him score the winner in a 3-2 triumph, leaving him with 12 goals in just six games against them.
Sheff Utd – Leon Clarke
The Blades have spent most of the past decade in the Championship and their top bogeyman is Leon Clarke. The veteran forward has played for Wolves, Kidderminster Harriers, QPR, Plymouth, Sheff Wed, Oldham, Southend, Preston North End, Swindon, Chesterfield, Charlton, Crawley, Scunthorpe, Coventry, Wigan and Bury during his career, but he is now at Sheff Utd. It seems like the best way to stop him scoring against them was to sign him.
Southampton – Harry Kane
Kane has scored an impressive nine-goal haul against Southampton. The Spurs forward is just 26 years old, so he has plenty of time to improve upon that record, and he could end up displacing Aguero as many teams' chief antagonist in the years ahead.
Tottenham – Sergio Aguero
Aguero has managed 12 goals against Spurs over the past decade. He hit four against them in a 4-1 victory back in 2014, and he has continued to torment them ever since. Meanwhile, Kane has only scored twice in 10 games against Man City, so Aguero has definitely come out on top in that particular battle of the big-name strikers.
Watford – Sergio Aguero
Aguero is the top bogeyman for eight out of 20 Premier League clubs, which is a seriously impressive achievement. However, his finest strike rate comes against Watford. He has 11 goals in just eight games against the Hornets, including a memorable hat-trick a couple of years ago.
Wolves – Tammy Abraham
The young striker has managed six goals in just three games against Wolves. Abraham netted a hat-trick when the Blues won 5-2 at Molineux last season, and he has plenty of time to boost his superb record against them.