This post provides the top 10 greatest players In Chelsea football club history. Chelsea is among the most successful clubs in English football history, with a trophy cabinet that's the envy of many.
In fact, Chelsea has been the most successful English football club in the last 20 years. These 10 players have been crucial to the team's success since the club's first-ever trophy.
And they hold a notable record and statistics In the club's history. Without any formality, these are the top 10 greatest players In Chelsea football club history:
Ron Harris
Peter Bonetti
John Terry
Frank Lampard
John Hollins
Bobby Tambling
Didier Drogba
Kerry Dixon
Peter Osgood
Jimmy Greaves
Let's meet them.
READ ALSO: 10 Best Manchester United Managers Of All Time
1. Ron Harris
Ron Harris's time at Chelsea is a story of hard work, strong character, and his role in making Chelsea a great team. In 1961, Ron was on the Chelsea youth team that won the FA Youth Cup. Then, in February 1962, he made his big debut for the senior team in a game against Sheffield Wednesday.
Chelsea was going through some changes under their manager Tommy Docherty, and they were focusing on young talents like Ron, alongside other football legends like Peter Bonetti, Peter Osgood, and Bobby Tambling.
When Chelsea got back to the top league, Ron became famous as a tough, talented defender. He played hard, sometimes a bit too hard.
But it was all part of what made him great. In 1965, Chelsea won the League Cup, and Ron got his first taste of winning. In the same year, Chelsea almost won the league title but ended up in third place.
In 1966, when Terry Venables left for Tottenham Hotspur, Ron became the team captain. He was just a young guy when he led Chelsea in the 1967 FA Cup Final, even though they lost 2–1 to Tottenham.
But the 1970 FA Cup Final is where Ron impressed the most, I think. It was one of the toughest games ever, and Ron was instrumental. Ron's quick free-kick set up a crucial goal, forcing the game into a replay.
At Old Trafford, Ron's tough tackle on Leeds' star player, Eddie Gray, made a big difference, helping Chelsea win 2–1 after extra time. The next season, Ron and Chelsea won their first big European trophy, the UEFA Cup Winners' Cup.
It was an exciting game, and Ron played a big part. They also made it to another League Cup final in 1972, but this time they lost to Stoke City.
2. Peter Bonetti
Peter Bonetti's time with Chelsea is amazing, playing in almost 730 games for the club over nearly twenty years and keeping more than 200 clean sheets.
His hard work and incredible saves made him one of the greatest players In Chelsea history. Peter got his chance to play for the team when his mom wrote a letter to the Chelsea manager.
In 1960, Peter made his first appearance, and not long after, he helped the Chelsea youth team win the FA Youth Cup. That's when he became Chelsea's go-to goalkeeper for almost twenty years.
Even when things got tough and Chelsea dropped to a lower league, Peter was a star player alongside other great talents like Bobby Tambling, Terry Venables, John Hollins, and Barry Bridges.
They worked hard and managed to get back to the top league with an exciting win against Sunderland. During the 1960s, Chelsea tried hard to win different competitions, but they often came close without winning.
Their first big win was the League Cup in 1965, thanks to Peter's amazing performance in a crucial match. They also almost won the league and FA Cup that same year, but they fell just short.
In 1970, Peter had some of his most incredible moments as Chelsea reached the FA Cup final against Leeds United, and despite a serious knee injury, Peter made some crucial saves that helped Chelsea win 2–1 after extra time.
A year later, Chelsea won the European Cup Winners' Cup, beating Real Madrid. It was a fantastic achievement, but sadly, it was Peter's last big win with the club.
READ ALSO: 10 Best Arsenal Managers Of All Time
3. John Terry
John Terry was one of the greatest defenders of his time, and some even say he's one of the best defenders in English and Premier League history. During his incredible 19 years with Chelsea, John Terry led the team to some amazing victories.
He's Chelsea's most successful captain, guiding Chelsea to five Premier League titles, five FA Cups, three League Cups, and the UEFA Europa League and the UEFA Champions League. You see, John Terry is a Chelsea record-holder.
He's one of only six players to have played over 500 games for Chelsea. Plus, he's the highest-scoring defender in the club's history. In 2007, he made history, becoming the first captain to lift the FA Cup at the new Wembley Stadium.
In his last season at Chelsea in 2017, John Terry became the first player to captain a team to the Premier League title five times. John Terry is a true legend in Chelsea's history, and his incredible career will always be remembered by fans.
4. Frank Lampard
Frank Lampard is one of Chelsea's all-time greats and one of the best midfielders of his era.
He is a record-breaker in the Premier League as he holds the record for the most goals scored by a midfielder, and he's scored the most goals from outside the penalty box, 41 times. For over a decade, Lampard was a fixture in the Premier League.
He played more games and won more matches than most other players from 2000 to 2010. However, he's best known for his time with Chelsea, where he joined in 2001 for £11 million.
During his incredible thirteen-year stint with the club, he became Chelsea's top scorer of all time, scoring a remarkable 211 goals in all competitions.
He clinched three Premier League titles, the UEFA Champions League, the UEFA Europa League, four FA Cups, and two League Cups.
In 2005, he was named the Football Writers' Association Footballer of the Year and came very close to winning both the Ballon d'Or and FIFA World Player of the Year awards.
He also holds a bunch of other records, not just for Chelsea but also in the Premier League. He's won accolades like the PFA Fans' Player of the Year and the FWA Tribute Award.
5. John Hollins
John Hollins grew up with Chelsea and played a crucial role in some of its most memorable moments. He started as a youth player at Chelsea and made his debut when he was 17 years old, playing against Swindon Town in 1963.
Hollins was a talented midfielder, with the number 4 shirt. Over his time with Chelsea, Hollins played 592 games and scored 69 goals. He was part of the successful Chelsea teams in the mid-1960s and early 1970s.
Once he established himself in the Chelsea side in 1964, he hardly missed a game. John played in 400 out of 420 league games at one point, even making a club record of 167 consecutive appearances.
Hollins was there in some of Chelsea's most memorable moments, playing in the first leg of the League Cup final against Leicester City in 1965 when Chelsea won the trophy.
Two years later, he was on the pitch for the FA Cup final against Tottenham, even though they lost. But the highlight of his career came in 1970 when Chelsea won a tough FA Cup final against Leeds United.
Hollins provided the crucial cross for Ian Hutchinson's late equalizer at Wembley, and Chelsea eventually won 2–1 in the replay at Old Trafford.
The next year, they won the Cup Winners' Cup against Real Madrid in Athens, but Hollins missed the second match due to an injury. Hollins's best scoring season was in the 1971–72 season, finding the net 17 times.
READ ALSO: Top 10 Most Hated Soccer Players of All Time
6. Bobby Tambling
Bobby Tambling had the magic touch when it came to scoring goals for Chelsea. He's the guy who made sure the ball found its way into the net.
Bobby Tambling was a talented young footballer who played for England schoolboys. Many clubs wanted him, including Reading, Wolverhampton Wanderers, and his childhood favorite, Blackpool.
But he ended up joining Chelsea when he was just fifteen years old in 1957. He made his debut at seventeen in 1959, and he made quite an impression, scoring in a 3–2 win against West Ham United.
Two years later, after the transfer of Jimmy Greaves to AC Milan, Bobby became Chelsea's main striker. He was a starter for five seasons in the 1960s, forming a strong partnership with Barry Bridges.
In 1962, after Chelsea's relegation to the Second Division, manager Tommy Docherty made Bobby Tambling the club captain.
With new additions like Terry Venables and Peter Bonetti, Chelsea returned to the top flight, and Bobby was their top scorer.
Bobby was part of the 1965 team that won the Football League Cup Final, scoring the first goal in the first leg against Leicester City. He also played in the 1967 FA Cup Final, where he scored a goal, but Chelsea lost to Tottenham Hotspur.
One of Bobby's amazing records is the highest number of goals scored for Chelsea in a single league game. He scored five goals in a 6–2 away win at Aston Villa in 1966, and In total, he scored 202 goals for Chelsea in only 370 games.
As the 1960s came to an end, younger strikers like Peter Osgood and Ian Hutchinson took over, and Bobby lost his place in the starting lineup.
He played only seven games for Chelsea in the 1969–70 season and wasn't selected for the 1970 FA Cup Final against Leeds United. At the end of the season, he sealed a transfer to Crystal Palace.
7. Didier Drogba
Didier Drogba is one player who made the impossible happen on the soccer field. In July 2004, Chelsea broke the bank to sign Drogba for £24 million, making him the most expensive Ivorian player ever.
In his debut season, he helped Chelsea win their first league title in 50 years, and a year later, he led Chelsea to another Premier League title. Drogba's performances were so incredible, winning the FIFA World XI in 2007.
In March 2012, he achieved a historic milestone, becoming the first African player to score 100 goals in the Premier League.
And if that wasn't impressive enough, two months later, he scored in Chelsea's 2012 FA Cup Final victory over Liverpool. In fact, he's the only player to score in four different FA Cup finals.
Then in the 2012 UEFA Champions League Final, In the 88th minute, he scored a crucial equalizer, and in the deciding penalty shootout, he calmly slotted home the winning penalty against Bayern Munich.
Chelsea fans will never forget that moment as Drogba became a true legend at the club.
READ ALSO: 16 Tallest Soccer Players In The World
8. Kerry Dixon
I would define Kerry Dixon's career with Chelsea by his incredible goal-scoring prowess; he was a sensational goal-scorer. Kerry Dixon's journey to Chelsea began in August 1983 when he moved up to the Second Division from Reading.
He was signed by manager John Neal for a transfer fee of £150,000, with an extra £25,000 on the line if he ever played for the England national team.
Chelsea chairman Ken Bates initially hesitated but eventually agreed to the deal. Dixon's impact at Chelsea was explosive. He scored two goals on his debut against Derby County and went on to score 32 more goals throughout the season.
Chelsea stormed to promotion as Second Division champions, reaching the First Division after a five-year absence. Their promotion was sealed with a memorable 5–0 win against Leeds United, in which Dixon scored a hat-trick.
Dixon formed a remarkable partnership with fellow striker David Speedie and winger Pat Nevin. Together, they scored nearly 200 goals over the next three years, helping Chelsea re-establish themselves as a First Division force.
In his first two seasons at Chelsea, Dixon scored 70 goals in 101 games. The following season, Chelsea challenged for the title, with Dixon finishing as joint-top scorer alongside Gary Lineker with 24 league goals.
However, an injury during an FA Cup tie against Liverpool hampered their chances, and Chelsea eventually finished sixth.
Despite frequent transfer rumors, including links to Manchester United, Dixon remained at Chelsea for several more years.
In his final seasons with Chelsea, Dixon continued to score regularly, although the team's league positions remained mid-table.
Dixon's impressive record saw him become Chelsea's third-highest goal scorer of all time, behind only Bobby Tambling and Frank Lampard. He also ranks tenth in the club's all-time appearances list
9. Peter Osgood
Peter Osgood was a player with the skill and flair to thrill fans and break opponents, he was the Wizard of Stamford Bridge during his time.
Osgood's journey to Chelsea began in February 1964 when he was signed as a junior, although he had previously turned down a trial with Arsenal to stay close to home.
He made his debut for Chelsea as a 17-year-old in a League Cup match, where he showcased his immense talent, scoring both goals in a 2–0 win against Workington AFC on 16 December 1964.
Osgood's reputation as a goal-scoring sensation grew rapidly. After an impressive tour of Australia, during which he scored a remarkable 12 goals in eight games, he became a regular first-team player.
His memorable moments included a stunning 60-yard run past Burnley players to score a goal. At 17, Osgood's exceptional skills earned him consideration for the 1966 World Cup squad.
Although he made it to the initial 40-man squad, he missed out on the final 22. A setback came in the form of a broken leg during a League Cup match in 1966, sidelining him and causing him to miss Chelsea's first-ever Wembley FA Cup final in 1967, where they lost to Tottenham Hotspur.
He earned the nickname "the Wizard of Os" and made his name in Chelsea's history. With a total of 289 appearances for Chelsea, scoring an impressive 105 goals.
One of his crowning achievements was helping Chelsea win the FA Cup in 1970. In a replayed final against Leeds United, Osgood's diving header in the second game at Old Trafford secured Chelsea's 2–1 victory.
In European competitions, he was instrumental in Chelsea's triumph in 1971, scoring the crucial goal against Real Madrid in a replay.
The following year, he scored for Chelsea in the League Cup final, though they lost to Stoke City. Even as Chelsea's dominance weakened, Osgood's scoring prowess was intact.
His memorable volley from outside the area against Arsenal in the FA Cup quarter-final in 1972–73 was voted BBC goal of the season
READ ALSO: Top 10 Midfielders In The World In 2023
10. Jimmy Greaves
Jimmy Greaves is one of the most prolific strikers in Chelsea football history. In 1955, Chelsea's scout, Jimmy Thompson, spotted Greaves' extraordinary talent, and this led to his signing as a trainee, marking the beginning of his journey as one of "Drake's Ducklings."
Even in his early days, Greaves scored 51 goals in the 1955–56 season and 122 goals in the 1956–57 season under the guidance of youth team coach Dick Foss.
Greaves' path to professionalism began in the summer of 1957, but he didn't rest on his laurels. During the summer break, he worked at a steel company for eight weeks to supplement his income.
At the age of 17, Greaves made his First Division debut against Tottenham Hotspur on 24 August 1957, and it was spectacular.
The News Chronicle hailed his performance, comparing him to the young Duncan Edwards and describing him as having "the ball control, confidence, and positional strength of a seasoned campaigner."
However, Greaves ended the 1957–58 season as Chelsea's top scorer with 22 goals in 37 appearances. The 1958–59 season showcased Greaves' prowess when he scored five goals in a sensational 6–2 victory against league champions Wolverhampton Wanderers.
Despite Chelsea's inconsistencies that season, Greaves emerged as the First Division's top scorer with 32 goals in 44 league games.
Greaves' goal-scoring magic continued in the 1959–60 season with 29 goals in 40 league matches, including a memorable five-goal performance against Preston North End. Yet, Chelsea's struggles persisted, and they finished in 18th place.
The 1960–61 season witnessed Greaves' brilliance, including hat-tricks against Wolves, Blackburn Rovers, and Manchester City, as well as four goals against Newcastle United and Nottingham Forest.
He even netted five goals in a stunning 7–1 victory over West Bromwich Albion. During this season, he scored his 100th league goal, becoming the youngest player In the Premier League to achieve this feat at the age of 20 years and 290 days.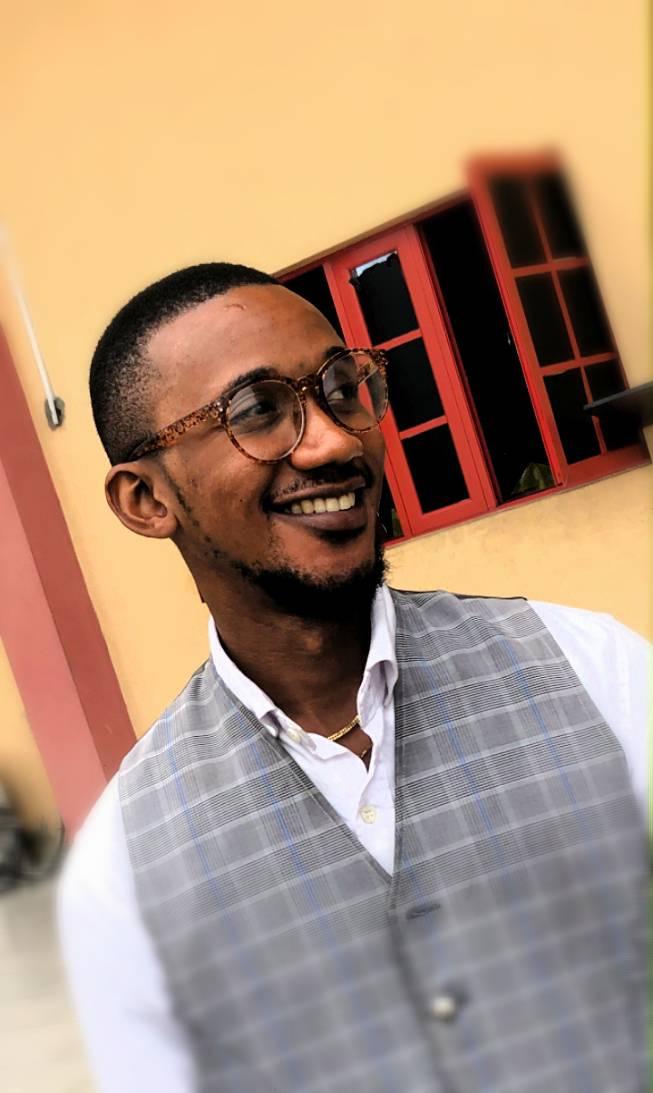 Douglas Jay is a Manchester United FC fan who has followed the sport for years. He is also a Footiehound Editor with a huge passion for the round leather game.