The favourites to become next Fleetwood manager has been revealed as the club sacks boss Simon Grayson after another dismal defeat.
Grayson was axed with immediate effect after Tuesday's 3-1 defeat at Oxford United, and it's left the Cod Army 22nd in the League One table.
They are on an eight-game run without a win and the loss to the U's was their fifth in six league games. He and 51-year-old assistant David Dunn will also leave the club.
𝗖𝗹𝘂𝗯 𝘀𝘁𝗮𝘁𝗲𝗺𝗲𝗻𝘁

Fleetwood Town can confirm Head Coach Simon Grayson has left the club with immediate effect. #OnwardTogether

— Fleetwood Town FC (@ftfc) November 24, 2021
CLUB STATEMENT:
Fleetwood Town can confirm Head Coach Simon Grayson has left the club with immediate effect.
Following a difficult run of results, Assistant Head Coach David Dunn will also depart and everyone at the club would like to place on record their thanks to Simon and David for their hard work and professionalism during his time at the club.
The search for his replacement will begin immediately and we will issue a further update on the first team staff in due course.
– STATEMENT ENDS –
The favourites to become next Fleetwood manager has been revealed, so without further ado, here is listed by the bookies…
MICK MCCARTHY – 12/1
Mick McCarthy is a professional football manager, pundit, and former player who was last in charge of Championship outfit Cardiff City.
He began a playing career at Barnsley in 1977, and he later went on to have spells at Man City, Celtic, Lyon, and finally Millwall, retiring in 1992. Born and raised in England, he represented Ireland, earning 57 caps and played at UEFA Euro 1988 and the 1990 FIFA World Cup.
McCarthy managed Millwall and then Ireland. He guided the country to the knockout stage of the last 16 of the 2002 FIFA World Cup befpre later managing Sunderland, Wolves and Ipswich Town. he began a second tenure as manager of the Republic of Ireland national team in November 2018, leaving after having guided the team to a UEFA Euro 2020 playoff place. He then had brief spells at Cypriot club APOEL and Cardiff. He has also been a TV pundit and commentator, including for the BBC and Virgin Media Television.
His most recently managerial job was with Cardiff, appointing on the 22nd of January 2021, following the sacking of Neil Harris. He signed a contract until the end of the season.
His reign started with games against two of his former clubs from his playing-days; Barnsley and Millwall – both ending as draws. His first win as Bluebirds boss came in the following game, a 2–0 win against Bristol City.
After making an unbeaten start to his reign at the club, a run that included a 6-game winning streak, McCarthy signed a new two-year deal with the club on the 4th of March 2021. Cardiff finished the campaign in 8th place.
Despite losing just one of their opening 6 matches at the start of the following season, a very poor run of results followed which saw the club drop as low as 21st in the table. On the 23rd of October 2021, after suffering a club record eighth successive loss of the season at the hands of Middlesbrough, McCarthy left the club by mutual consent.
HIS MANAGERIAL RECORD:
Millwall – 18 March 1992 until 4 February 1996 – 207 games, 74 wins, 72 draws, 61 defeats, 35.75 win %
Republic of Ireland – 1 March 1996 until 5 November 2002 – 68 games, 29 wins, 20 draws, 19 defeats, 42.65 win %
Sunderland – 12 March 2003 until 6 March 2006 – 147 games, 63 wins, 26 draws, 58 defeats, 42.86 win %
Wolves – 21 July 2006 until 13 February 2012 – 270 games, 104 wins, 66 draws, 100 defeats, 38.52 win %
Ipswich Town – 1 November 2012 until 10 April 2018 – 279 games, 105 wins, 78 draws, 96 defeats, 37.63 win %
Republic of Ireland – 25 November 2018 until 4 April 2020 – 10 games, 5 wins, 4 draws, 1 defeat, 50.00 win %
APOEL – 2 November 2020 until 6 January 2021 – 8 games, 2 wins, 1 draw, 5 defeats, 25.00 win %
Cardiff City – 22 January 2021 until 23 October 2021 – 38 games, 14 wins, 11 draws, 13 defeats, 36.84 win %
Total – 1,027 games, 396 wins, 278 draws, 353 defeats, 38.56 win %
HONOURS:
Manager
Sunderland
Championship: 2004–05
Wolverhampton Wanderers
Championship: 2008–09
Individual
Philips Sports Manager of the Year: 2001
RTÉ Sports Person of the Year: 2001
Championship Manager of the Month: March 2005, August 2008, November 2008, September 2014, November 2015, February 2021
LMA Championship Manager of the Year: 2004–05, 2008–09
LMA Hall of Fame: Inducted 2021
PAUL SIMPSON – 10/1
Paul Simpson is an English former professional footballer who has been a coach and manager at several English clubs whilst also a manager of the England team that won the FIFA Under-20s World Cup in South Korea in 2017. He was most recently assistant head coach at Bristol City, alongside Keith Downing. His son Jake Simpson is also a former professional, now Head of Fitness at EFL side Hartlepool United.
Simpson temporarily stepped down from his coaching role at Bristol City in July 2021 while receiving treatment for kidney cancer.
Teams managed
2002–2003 – Rochdale (player-manager)
2003–2006 – Carlisle United (player-manager)
2006–2007 – Preston North End
2008–2010 – Shrewsbury Town
2010–2011 – Stockport County
2012 – Northwich Victoria
2017–2020 – England U20
2021 – Bristol City (caretaker)
NEIL LENNON – 8/1
Neil Lennon is a football coach and former player from Northern Ireland. He was most recently the boss of Scottish Prem outfit Celtic.
During his playing career he represented English clubs Manchester City, Crewe Alexandra and Leicester City. Lennon moved to Celtic in 2000, where he made over 200 appearances and was appointed captain in 2005. Before retiring as a player, he returned to England and played for Nottingham Forest and Wycombe Wanderers. Lennon made 40 appearances for Northern Ireland in nine years, scoring two goals.
Lennon was appointed manager of Celtic in March 2010, initially in a caretaker capacity, after the departure of Tony Mowbray. Lennon enjoyed significant success as Celtic manager, winning three Scottish league championships, two Scottish Cups, qualifying for the group stage of the Champions League twice and the knockout stages once, before leaving the club in May 2014. After an unsuccessful spell with Bolton Wanderers, where the club suffered financial problems, Lennon returned to Scottish football in 2016 with Hibernian. He led them to a promotion in his first season as head coach, and European qualification in his second season, before leaving Hibernian in January 2019.
Lennon returned to Celtic in February 2019, initially on an interim basis for the rest of the 2018–19 season, and guided them to the league and Scottish Cup titles. His contract was renewed and he led Celtic to the Scottish league title again in 2019–20. He also led the team to a fourth consecutive domestic treble by also winning the League Cup and the Scottish Cup that season. Lennon left Celtic in February 2021, as the club had fallen far behind Rangers in the 2020–21 Scottish Premiership.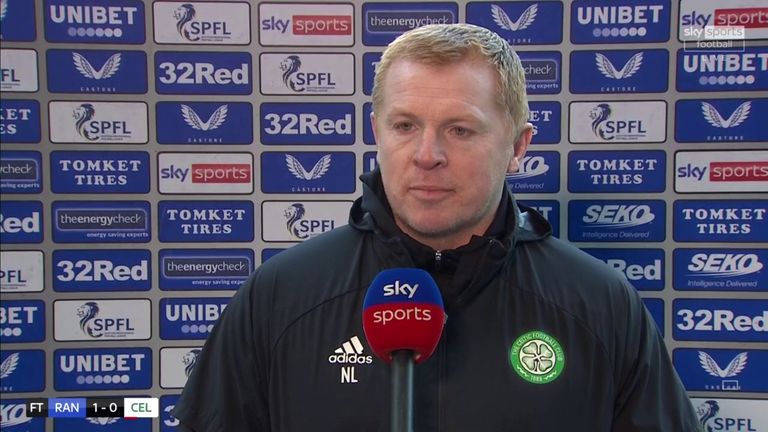 PAUL TISDALE – 6/1
Paul Tisdale is an English former professional footballer and manager, and has been in an advisory role at Colchester United.
As a player, Tisdale represented Southampton, Bristol City, FinnPa, Panionios and Yeovil Town during a career which began in 1991 and concluded in 2000, playing primarily as a midfielder. During his time at Exeter City, he remained registered as a player between 2007 and 2016, making his debut as a late substitute in a 2–1 victory at Sheffield Wednesday at the end of the 2010–11 season and naming himself as a substitute in the EFL Trophy match at Oxford Utd on 30 August 2016.
Tisdale previously managed Team Bath. Having managed Exeter City from June 2006 until June 2018, he was, for 19 days, the longest-serving manager at one club in the English Football League.
MANAGERIAL CAREER:
Exeter City – 26 June 2006 until 1 June 2018 – 626 games, 241 wins, 159 draws, 226 defeats, 38.5 win %
Milton Keynes Dons – 6 June 2018 until 2 November 2019 – 73 games, 31 wins, 13 draws, 29 defeats, 42.5 win %
Bristol Rovers – 19 November 2020 until 10 February 2021 – 19 games, 5 wins, 3 draws, 11 defeats, 26.3 win %
Total – 717 games, 277 wins, 175 draws, 265 defeats, 38.6 win %
HONOURS AS MANAGER:
Team Bath
Western Football League First Division: 2000–01
Western Football League Premier Division: 2002–03
Exeter City
Conference Premier play-offs: 2008
Football League Two runners-up: 2008–09
Milton Keynes Dons
EFL League Two third-place promotion: 2018–19
Individual
LMA Manager of the Year: 2008–09 League Two
EFL League Two Manager of the Month: August 2017, October 2018
ANTHONY BARRY – 6/1
Anthony Barry is an English professional football coach and former player who is currently a first-team coach at Chelsea and coach of the Republic of Ireland national football team.
In the summer of 2020, Barry joined Chelsea as first-team coach after three years assisting Paul Cook at Wigan Athletic. In February 2021, he replaced the departed Damien Duff in Stephen Kenny's Republic of Ireland coaching team. He would combine the role at Chelsea with the part-time role with the Republic of Ireland. He was the assistant manager as the Blues won the 2020-21 UEFA Champions League.
MICHAEL FLYNN – 5/1
Flynn resigned on the 1st of October 2021 after nine league matches of the 2021-22 season with Newport sitting 15th in League Two. Newport's assistant manager Wayne Hatswell was appointed as caretaker team manager.
The 40-year-old had been in charge since 2017 and had a contract that ran through until the end of the season.
Flynn, who had three spells as a player with Newport, spearheaded County's great escape from relegation in 2017 when they were 11 points adrift with 12 games to go.
He came agonisingly close taking the club up to the third tier of English football for the first time since 1987 only to suffer controversial playoff final defeats to Tranmere Rovers in 2019 and Morecambe last season.
Flynn's teams saw plenty of strong league performances as well as cup runs that brought much-needed income into the club.
In 2018, they knocked out then-Championship club Leeds United to earn an FA Cup tie with Tottenham Hotspur, with Harry Kane's late equaliser denying County a famous win but leading to a lucrative replay at Wembley.
The following year the Exiles knocked out Leicester and Middlesbrough to set up a tie with Manchester City in Newport, with Pep Guardiola's side winning 4-1.
Last season, County also earned victories against Swansea and Watford in the Carabao Cup before being knocked out on penalties by Newcastle, then they suffered a shootout defeat to Brighton in the FA Cup.
The campaign ended in controversy against Morecambe – with the Exiles denied one clear spot kick before the solitary goal came from a disputed one – and Flynn failed to get the promotion he craved for his hometown club.
TWITTER REACTION:
@SamJTurner86: Thank god!
@stevehowden13: Shouldn't get another job again. More clubs than Ernie Els. Shocking manager
@17LUFC: Shocking manager? 4 promotions with 4 different clubs. Granted his recent record hasn't been great, but he has a good CV.
@ademcswiggan: Give it @Joey7Barton until the end of sentencing
@lufcThommo: Awww man. Did great for us. All down hill since Sunderland
@lewyitfc: Announce @ftfcknappers as caretaker…
@Brett33D: It was never going to go well from the start!! Didn't leave us with a good record 🍊
@NathanielOUFC: The mighty Oxford United reserves ended his tenure 🌚
@TonyHulatt: Never understand why SG persisted with 3 at the back when it was clear in September that we were shipping goals at a rate which made it impossible to win games. This stubbornness has cost him a good job & won't have gone unnoticed by future employers. Only has himself to blame.
@AlanWatt2: Give Milligan and Hills a go. Doing a good job in the lower Leagues, have a good philosophy and know the club.
@LumbardiYT: That is PATHETIC. You have to give managers a suitable amount of time to allow their philosophy to be imposed on the club. You've well and truly EMBARASSED yourself with this one. I hope Mr Grayson comes back to us to work alongside Critch personally!
@BfcCtn: Very surprised he was even appointed after the shit show he presided over at the Pool.
@GeorgeHogg93: We #oufc seem to be the kiss of death. I don't like it when a manager loses his job, but that's football I'm afraid.
@CLeeds23: Decent manager but it's time for him to call it a day now.
@ryanlewis79: He'll be managing Stevenage next and people will think it's a good appointment. Wank manager living off a few good years at Leeds over a decade ago.